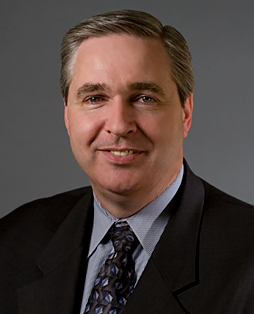 Jeremiah P. Boyle
Community Affairs Managing Director
Jeremiah P. Boyle is community affairs managing director for the Federal Reserve Bank of Chicago's community development and policy studies division. His areas of expertise include community reinvestment; consumer protection; concentrated poverty; small business and minority business development; and corporate engagement in local economic development. Boyle has served as an advisor to the Milwaukee Urban Entrepreneur Partnership, as a member of Wisconsin Governor Jim Doyle's Advisory Council on Financial Literacy and is a contributing editor for the Federal Reserve Bank of Chicago's Profitwise News and Views publication. Boyle was the project coordinator for the Housing Opportunity Partnership for Southeast Wisconsin, a part of the Federal Reserve System's Mortgage Credit Program (MCP).
Before joining the Fed, Boyle served in Chicago Mayor Richard M. Daley's administration as an assistant commissioner of planning and development. Prior to his work in the Daley administration, he served as economic development coordinator for the Village of Arlington Heights, Illinois, and held several positions with the North River Commission, a non-profit housing and economic development group in Chicago.
Boyle holds a bachelor of arts degree in political science and a masters degree in urban and regional planning from the University of Illinois at Urbana-Champaign, and a master's of business administration degree from North Park University in Chicago.
Profitwise News and Views
Jeremiah P. Boyle | 2011 | July
Download
Jeremiah P. Boyle | 2010 | December
Download
Jeremiah P. Boyle | 2009 | July
Download