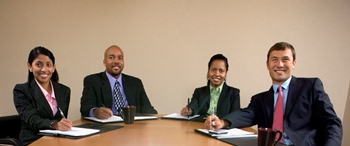 The African American Association for Personal and Professional Growth (APPG) is hosting the Fifth Annual Business Leaders of Color Panel discussion and networking reception on Wednesday, December 12, 2012.
During the discussion, you will have the opportunity to interact with dynamic business leaders in the Chicagoland area who participate on as well as chair corporate boards; energize organizations and communities; and help promote the next generation of leaders. Each panelist offers a unique perspective and serves as both an example and an inspiration through cultural, civic and educational contributions.
This year's theme is How to Win at Work and the discussion will include:
Key moments when you need to take control of your career
What happens when you do not take control of your career
How to identify resources, organizations and individuals that can help facilitate a promotion, or a change in job or career
Key behaviors that should be changed in order to better enable success
How to overcome career challenges or bumps in the road.
Back To Top