Annual Agriculture Conference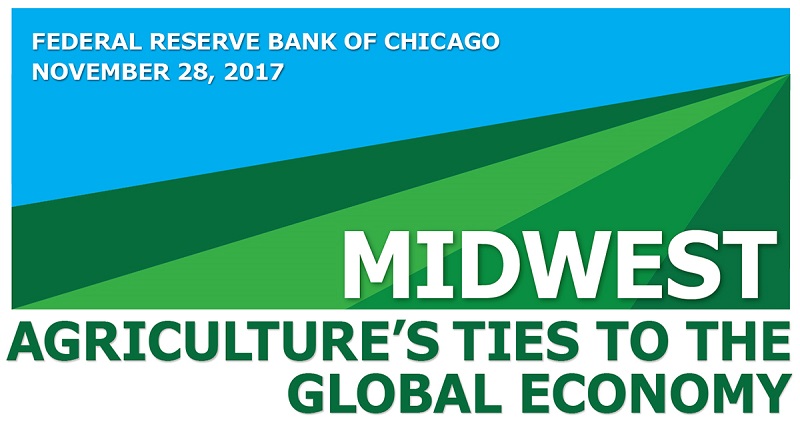 The Federal Reserve Bank of Chicago will hold its Annual Agriculture Conference on Tuesday, November 28, 2017. This conference will inform and bring together those interested in issues surrounding agricultural trade and the global economy.
Register Now
The Club Quarters, Central Loop
111 W. Adams Street, Chicago, IL 60604
(203) 905-2100
Website
Hotel rate: $177.00 plus tax
In the heart of the Loop near Symphony Center, Willis Tower and the Board of Trade, our hotel offers full service accommodations in a warm, club-like atmosphere. Choose from four guest room types for nightly stays plus corporate apartments for extended visits. Club Quarters Hotel, Central Loop features many complimentary services including high speed Wi-Fi, unlimited, chilled bottled water, a fitness center, and access to the Club Living Room.